So I took another 1000 photos this summer - it really is ridiculous how many photos I take!!! So I am determined to use lots of photos on some double page layouts this fall, in an attempt to get through the literally thousands of photos I have!
I started with a double page layout using 8 photos ( all wallet sized) from our (gasp) Spring Break trip to
Cathedral Grove
, BC. It is a pretty amazing place - an old growth forest with enormous trees that have been there for hundreds of years!
I used another great line from Authentique - this one called
Splendid
: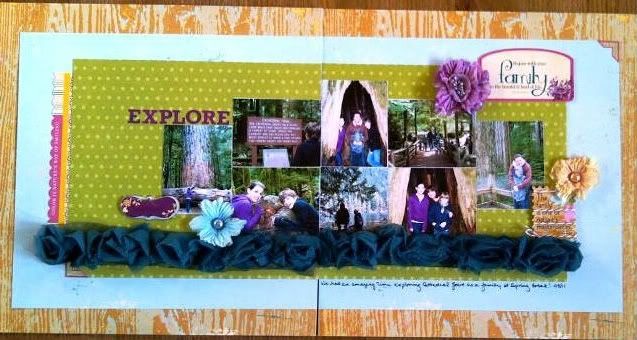 I haven't been doing a lot of double layouts, but my goal this fall is to do more and to use a lot of photos on each one - we will see how long that lasts!
Are you a single photo or multi photo scrapper? Do you prefer single or double pages? Whatever your preference, why not step outside your box and try something new?
Happy Day everyone!